At long last the poor weather has retreated and our much hoped-for good weather window appeared on Sunday.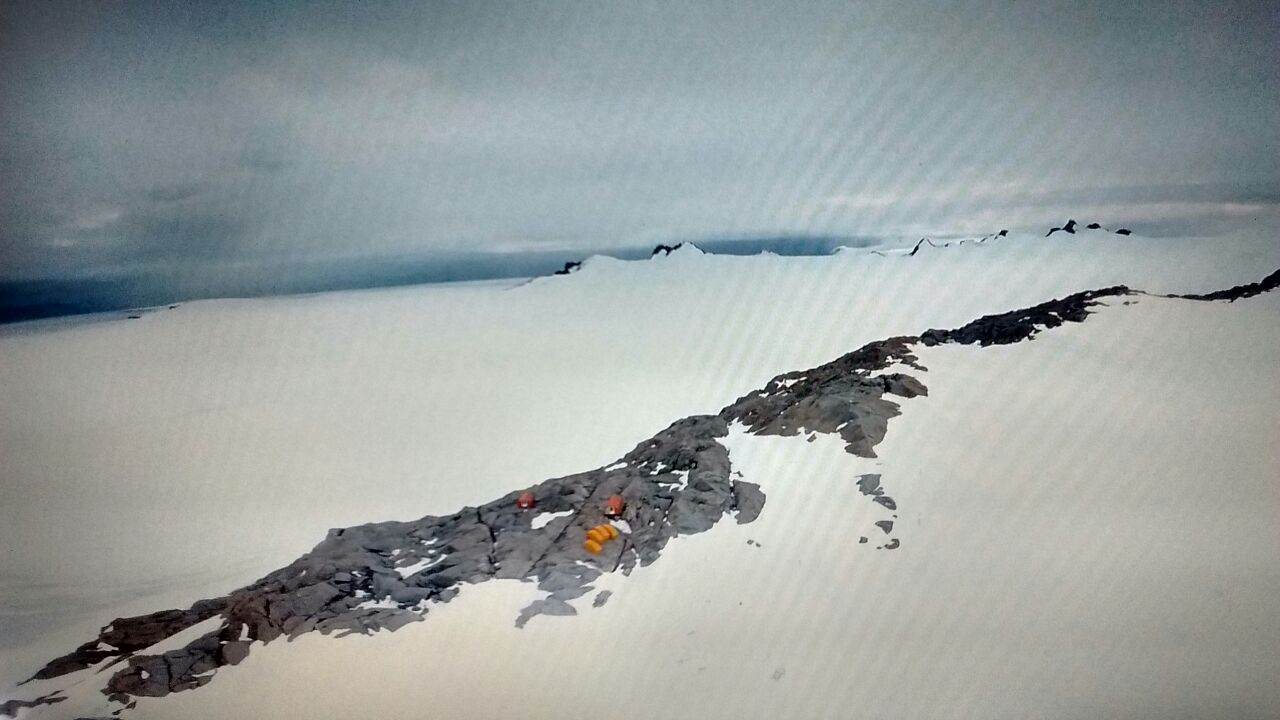 Good weather conditions meant that we could carry out pending flights to move cargo and food stocks. The Témpanos base camp is already taking shape. We were able to complete assembly of the large module and worked quickly on seals and the internal equipment before the bad weather returned. We also managed a smooth installation of the meteorological station, which is now ready for data capture.
Rodrigo Zamora came up on the final flight to assist with the last stretch of the Témpanos base set-up. We're all in good spirits and very content. And we hope now for further and more frequent good weather windows in the remaining weeks of the expedition.