| | | | |
| --- | --- | --- | --- |
| "CECs-DGA Southern Patagonian Ice Fields 2015". Third Report | | | |
Although already settled at the Témpanos base camp, bad weather conditions have meant that we've been unable to work as fast as we'd hoped. Poor visibility, continual snowfall and winds have turned even our slightest efforts into a difficult and painstaking task.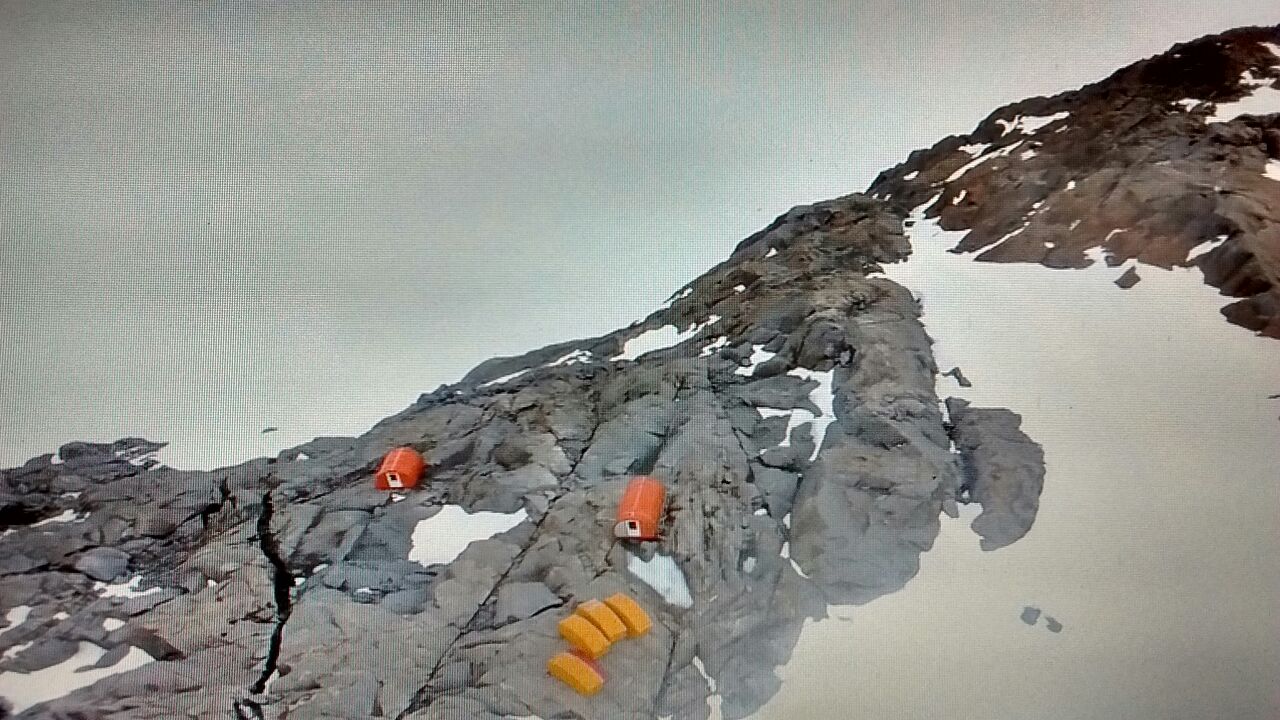 But despite the unpleasant climate, we have managed to assemble the small module of the future Témpanos base. We hope to seal the module and install electrical connections within the next few hours. And we look forward to some better weather that will let us quickly assemble the larger module of the Station, in order to complete our mission without setbacks. The team is waiting patiently, in good spirits.