Taking advantage of the good weather early morning on Saturday April 11th, the advance team, Andrés Rivera, Carlos Fouilloux and two Army technicians were helicoptered to Station 1 at Greve Glacier.
The modules installed last year have withstood their first test without problems, except for some minor leaks that have already been repaired. We settled immediately into the modules, the generators were functioning perfectly and we could install the equipment.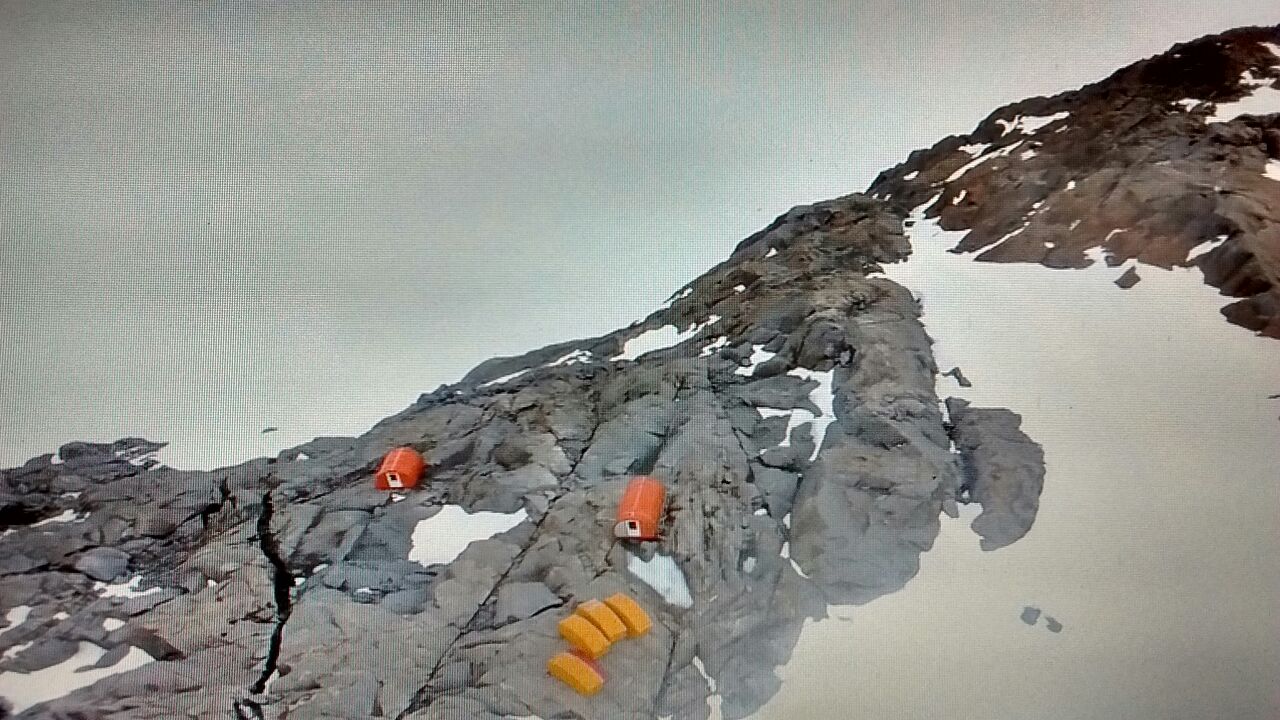 Weather conditions are fast deteriorating, as is often the case in these parts. Over the last few days, we've had about 20 cm of snow. Despite this, there is not much snow, and no ice cracks, in the vicinity of the Station, which means we can move about easily. There are ice cracks however, some 7mts from the Station.
The protective cubicles for the snowmobiles are in perfect condition and are operative, but cannot yet be used because they are standing on rock, without snow. The snow line has retreated by 3 metres since the cubicles were installed.
Hopefully, over the course of this week, we will be graced with another spell of fair weather, so we can airlift glaciologists Felipe Napoleoni and Rodrigo Zamora, thus completing our expedition research team.