December 14, 2014. There was no rest on Sunday. We got up at 7:30 for a breakfast of porridge with syrup and coffee. Then began a new journey following a dense grid of measurements in an area that has high interest in the type of background reflections that are detected.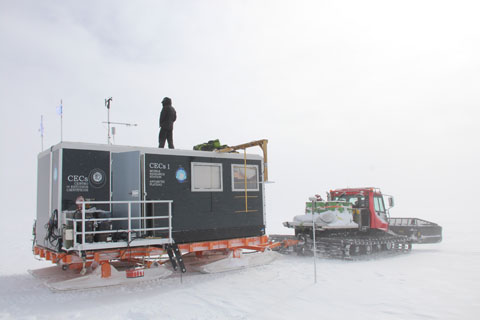 We left ALE modules at the base camp where is situated the weather station, and went out to measure only the CECs1 science module. Measurements were continued until 19:30, when we walked in total about 48 km, during which we have installed eight beacons at places of interest where the snow density measurements were also made.
We believe that the study area is moving at low speeds due to its proximity to the dividing of ice between Pine Island Glacier, Institute and Minnesota. This is the reason why at the speed maps of Antarctica especially at Eric Rignot´s maps (adjunct researcher of CECs), this area is not well represented. Therefore, our beacons will provide valuable speeds that will be used to understand the dynamics of ice in this region. Radar systems worked well in kinematic mode acquisition.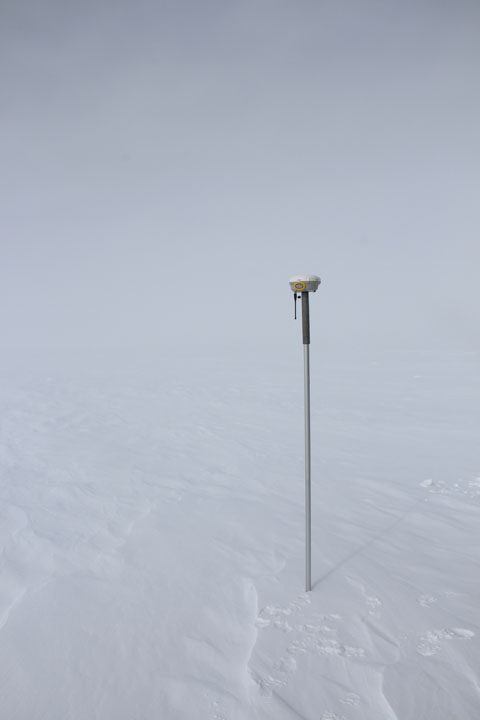 Static measurements were also made in some places with unclear records in radargrams obtained in motion. The weather of the day was not optimal for driving the convoy because there were white vision, low contrast and it was snowing. Air temperatures ranged between -23 and -21 ° C with moderate wind, this meant that the thermal sensation was one of the lowest in the campaign.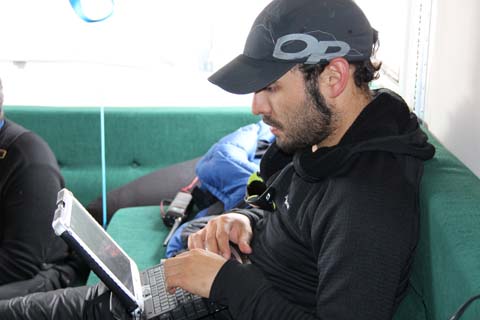 In the evening we ate hamburgers with some salad and went to a sleeping-bag watching a James Bond film.